COMPANY
Paccloa's company name is coined from key elements of the phrase "Product Accepted & Loved Abroad."
Our Mission 
To create an exciting future in which your products will be naturally seen, experienced, and appreciated overseas.
It is not difficult to start exporting.
There are high expectations towards Japanese products and overseas trade often begins from exhibiting at fairs, launching websites, etc. However, continuing to boldly advance your business to the point where you will receive ongoing orders or become a nominated supplier is harder than imagined, and if the situation is neglected, it could lead to a state of extremely slow progress or a complete standstill for no apparent reason.
Firstly, Paccloa can create a future in which your products are sold overseas just as they are in Japan five, ten years from now through consciously engaging in appropriate trial-and-error to achieve a situation in which overseas customers do not buy from your competitors, both local and abroad, do not buy from you due to temporary changes in the environment, but WANT to do business with you because they need your product for specific reasons.
Paccloa works together with SMBs to create this kind of future.
Secondly, we will enable our clients to successfully expand overseas independently as early as possible by leveraging the acquired skill of "consciously engaging in appropriate trial-and-error" and no longer needing our support.
These are Paccloa's two key missions.
Vision
To create 22nd century crowd-stoppers together with SMBs
Paccloa promises to continue making the right moves so that our clients attempting international expansion after being motivated by the pleasant experience of having products accepted (bought) overseas may continue to create special "crowd-stoppers" (excellent products, services and personnel) that will make people yearn for the coming of the 22nd century.
Our Value
Actually rising to challenges together
Paccloa will provide you with internationalization OJT (On-the-Job Training) until you can be confident you can see the new scenery that becomes visible through international expansion.
Greetings from Paccloa's President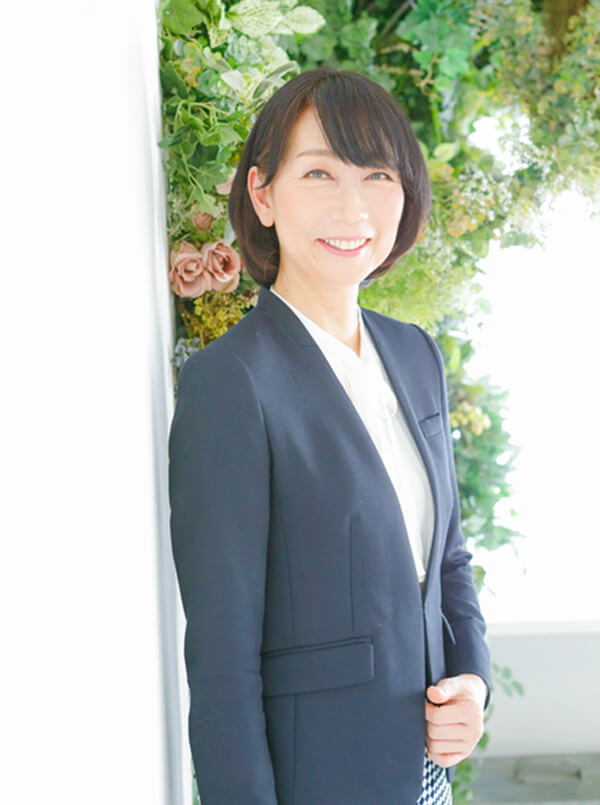 CEO

Yoko Ogawa

Yoko Ogawa is Paccloa's founder and president. After working in the international department of a machine manufacturer, she became an independent consultant and, over the 23 years of her career specializing in international business, has supported more than 1000 of Japan's small-to-medium businesses to achieve international expansion. Yoko has extensive experience in feasibility studies, exhibition support, sales visits to individual corporations and so on in the U.S., Europe and Asia. She possesses abundant knowledge relating to first-time overseas sales channel development, market research, exhibitions, business talks, negotiations, contracts, claim response, international business including trade processes and overseas investment.

Yoko is particularly highly regarded for providing specific, straightforward practical support on how to overcome the various difficulties an SME will undoubtedly encounter in the process of international expansion. She is also extremely proactive in supporting foreign SMBs, who face the exact same challenges as Japanese SMBs, to achieve international expansion, particularly to enter the Japanese market, and provides advisory services such as market surveys, intercultural adjustment, sales channel development and other sales support. From 2011, Yoko has served as an Internationalization Support Advisor with the Organization for Small & Medium Enterprises and Regional Innovation, JAPAN (SME Support, JAPAN), Japan's largest support organization for SMBs operating under Japan's Ministry of Economy, Trade and Industry. As an unsung champion advocating for international expansion, Yoko Ogawa has an extensive network of unique Japanese SMBs at her disposal.
Greetings from Paccloa's President
Back in the 1990s, I worked for a small machine manufacturer which was already engaging in direct trade with the five continents of the world, making it a rarity of its kind.
The everyday role of the International Department was to simultaneously perform a diversity of duties which spanned multiple departments, including material procurement, factory production line support, attending to clients, run-off inspections, preparing documentation for Letters of Credit purchases, calculating license royalties, packaging exports for shipment, responding to technical claims, contract negotiations, overseas business trips, drafting English letters for external use in the name of management, signing hundreds of Christmas cards and so on, all while directly receiving enquiries from dozens of countries with differing cultures and customs, including Columbia, Mauritius, Holland, Bangladesh, the U.S., Guatemala, Ukraine, China and New Zealand.
My superiors at the time all had extremely unique resumes including working for major trading companies, experience stationed in non-mainstream countries and one former-air force British national.
Our company's approach to work was "First try doing it how you think it should be done."
Not long after I started working for this company, all of my superiors left for overseas business trips and I found myself all alone. I made many mistakes as a result of doing things for the first time and things I wasn't yet accustomed to doing, but by receiving appropriate feedback from my superiors after "trying to do things how I thought they should be done" and invaluable OJT to maintain my motivation, I became more and more aware of the joys of international business and did not shy away from my role.
Above all else, being able to see and hear the way my superiors' went about their work firsthand on a daily basis was an irreplaceable experience, and at the same time being praised on multiple occasions from overseas customers regarding our products and our company itself, led to me realizing that even I, as young and inexperienced as I was, had a bright future ahead of me.
This invaluable experience and deep sense of appreciation forms the foundation of the internationalization OJT that Paccloa now offers. Since entering the 21st century, I have provided support to over 1000 SMBs in order to achieve international expansion.
It is undeniably an uplifting feeling when your product is specifically requested by customers. Having business partners all around the world with whom you can think with and sell with is immensely reassuring. There are an increasing number of things which can be achieved as a company after exporting and investments have gotten on track.
Paccloa's wish is that all of our clients may experience the exhilaration of international expansion.
Company Overview
| | |
| --- | --- |
| Company name | Paccloa Co., Ltd. |
| Representative | Yoko Ogawa, CEO |
| Address | 2-2-12 Hiranomachi Chuo-ku Osaka 541-0046 Japan |
| Phone | We do not disclose our phone number in order to avoid sales phone calls. When we reply to emails via our Inquiry Form, we will inform you of our telephone number. |
| Date of establishment | February 14, 2014 |
| Description | On-the-Job Training (OJT) support relating to international expansion of SMEs, personnel training, and strategic consulting relating to international business |